About Omicold
Omicold has more than 30 years of experience in the operation and maintenance of railways in cold climates, e.g. as a project manager in large and small projects, within the EU and in Sweden.

Operation and maintenance is a multidisciplinary activity that encompasses people, organization, technology, finance, logistics and risk assessment.

Omicold can offer its customers a unique overall solution and decision support to its customers with results that increase performance, increase safety awareness, reduce accidents and injuries. Omicold contributes to increased sustainability because correctly performed logistics reduces CO2 emissions. We deliver complete solutions in dialogue with our customers.

Value-added Services
Omicold has extensive experience of delivering various services in operation and maintenance of infrastructure with a focus on cold climates, training, collaboration management and various types of investigations and project management.

Our largest area of action in measurement is condition assessment of facilities but also of humans with regard to analysis of peripheral circulation measurement in hands in order to, among other things, be able to perform better in cold environments and prevent injuries.
"Operation and Maintenance of Infrastructure in Cold"
Omicold AB was founded in 2017 and has more than 30 years of experience working in the rail transport sector. The problem of operating railway traffic in subarctic climates has meant that special competence has been built up with regard to the operation and maintenance of infrastructure in cold climates, "Operation and Maintenance of Infrastructure in Cold" or abbreviated "Omicold".

The problem of "cold climate" has in 2021 been broadened to include even extreme weather situations, which means that and Omicold can now also offer the service "Human Factor" which includes the measurement method Percold and aims to assess and increase staff capacity.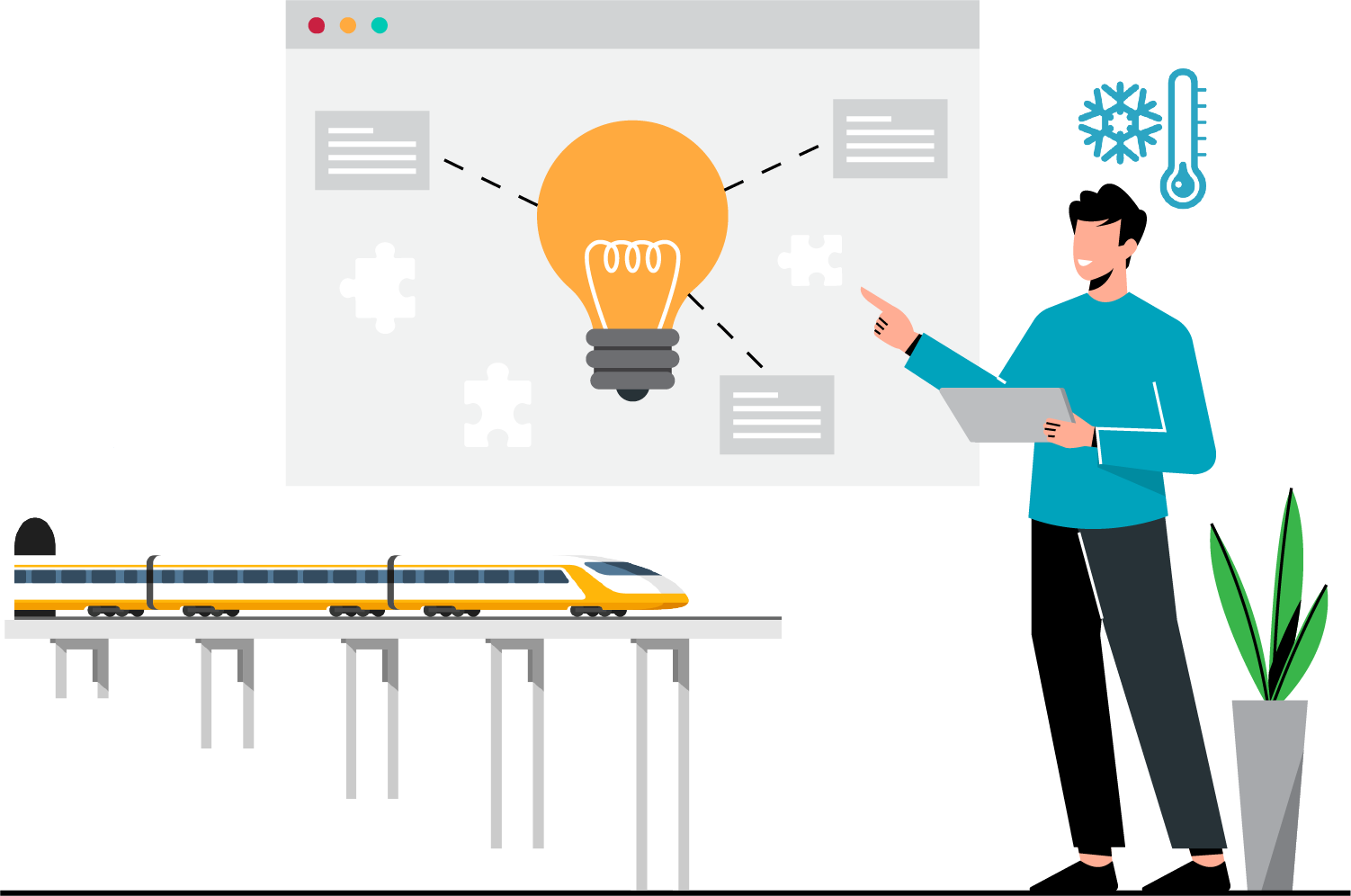 ReRail AB has assigned Omicold to act as project manager in the project "New resource-efficient rail system" where a new rail product "ReRail" is tested in regular traffic at Luleå railway yard. The project is part-financed during the period May 2021 to May 2022 by InfraSweden2030.

InfraSweden2030 is a Strategic Innovation Program funded by Vinnova, Formas and the Swedish Energy Agency.
LEARN MORE

Omicold AB has 2021-12-15 Omicold AB has been granted support to implement the project "New market platform for Omicold AB". Omicold AB is a service provider is an exclusive service provider for measurements, training and other services linked to the patented measurement method MoL, which is a unique concept for improving ergonomics for people who are to perform in cold conditions.

The method has successfully undergone the "proof of concept". The project intends to take Omicold to the next step, scaling up a commercially sustainable delivery and sale of services linked to the method and has applied for and received a grant from the European Union in the form of a consulting check that enables Omicold to use expertise in the form of Designtech Solutions AB, with the aim of building a marketing platform.
Ulla Juntti, CEO
A unique solution for small and large projects
We focus on the customer's needs and are driven to make improvements. We are available, seek cooperation and are committed. But we can also be flexible. Omicold wants to work holistically, have an open mindset and always work to find solutions.
SEE ALL SERVICES